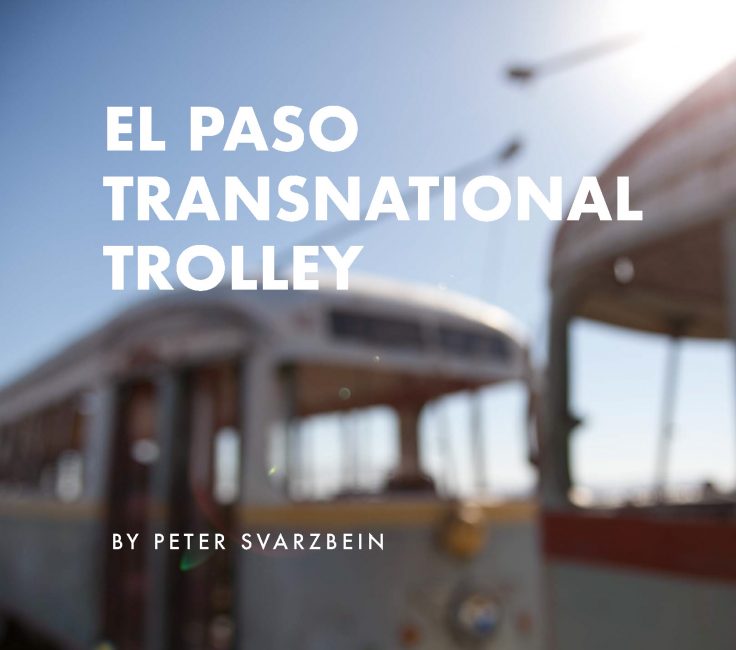 THE TROLLEY SOLUTION

On Peter Svarzbein's improbable quest to reconnect two cities and revive a border

Reaching back into the past to construct a future that seemed impossible, even preposterous, in 2010, Peter began the El Paso Transnational Trolley Project, in which he re-imagined an existence for the historical streetcar that once connected downtown El Paso to downtown Juárez.
It was a social practice art project which combined reality and fiction, civic memory and aspirational dreams. For the next three years, in sketchbooks and digital darkrooms and on walls and spaces on the Border, the El Paso Transnational Trolley Project conjured a vision of a world where El Paso and Juárez were connected more than separated, where everyday stories were reanimated with communal meaning, and where citizens of a shared geography went about their business in peace. It was a long-time truth but a new border story, from the perspective of a border citizen, a fronterizo.