Una impecable soledad, la fotografía de Fernell Franco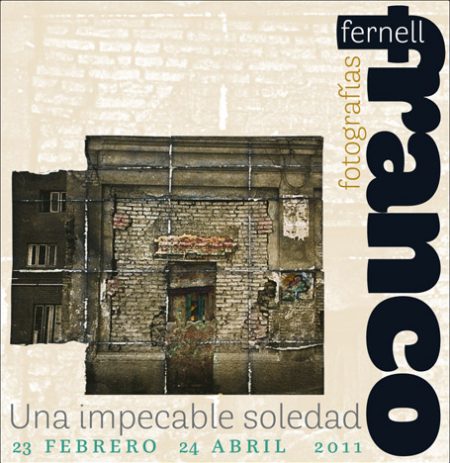 Fernell Franco
Museo National de Colombia
February 2011– April 2011
Co-curated by José Luis Falconi (Curator at the Art Forum Program at the David Rockefeller Center for Latin American Studies at Harvard University) and Ángela Gomez (Researcher and curator of the collections of photography at the National Museum of Colombia), Una impecable soledad [An Impeccable Solitude] is the first critical reassessment of the legacy and archive of Fernell Franco after his untimely death in early 2006.
This show marks the culmination of a five-year project by the Rockefeller Center to conserve, catalog, and digitize Franco's entire archive, a process that resulted in the revelation of new facets of Franco's work, which was always centered around his fundamental preoccupation: the depiction of decadence and the continuous cycle of construction and destruction of the city of Cali.
The exhibition presents, from the Fernell Franco Foundation, one hundred never-before-seen works that place Franco at the forefront of experimentation in the medium in the last part of the twentieth century. It also includes an award-winning 1976 photograph from the Museum's collection.