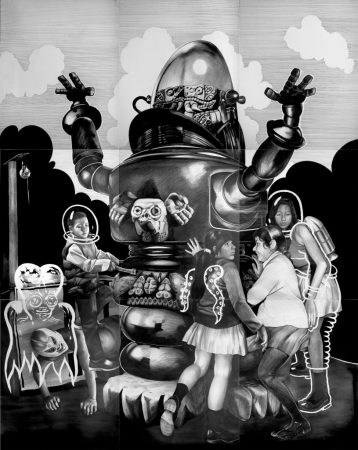 Untitled Art Fair
Miami Beach
November 29th 2021 – December 4th 2021.
Untitled Art is an innovative and inclusive platform for discovering contemporary art. It balances intellectual integrity with cutting-edge experimentation, refreshing the standard fair model by embracing a unique curatorial approach.
The esteemed collector and advocate for art from Latin America, Estrellita Brodsky, has joined forces with José Falconi, a professor and scholar of Latin American art and architecture, to co-curate "Elsewhere(s)," an exhibition containing both contemporary and historical works from Latin America and its diaspora.
Featuring 25 artists, the exhibition includes works from exhibiting galleries as well as private and public collections, from newly commissioned pieces and influential works of the 1960s. The works are grouped around themes of cosmology, magic, and non-Western forms of knowledge.
"Elsewhere(s)" aims to center the region's art within the commercial art market—rather than consigning it to the periphery—while reflecting artists' power to imagine alternative societies or utopias.