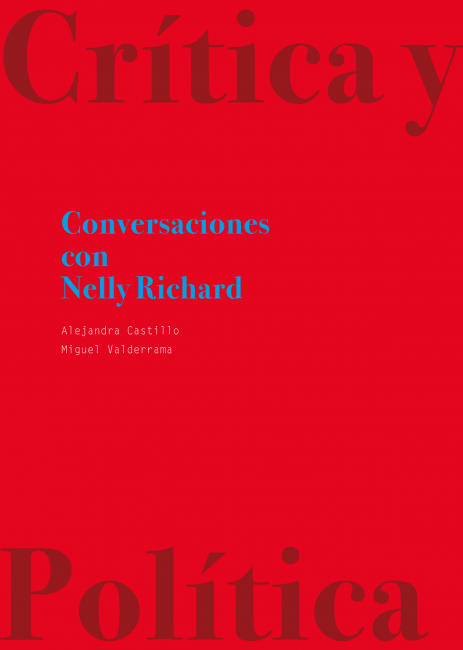 Crítica y política: Conversaciones con Nelly Richard
It's said that in conversation what speaks is what's common, taking its place among that which is always at stake. Criticism and Politics seeks to stage the commonality of criticism. It demands a continuous exercise of confronting the present in which the word and the body that pronounces it are knotted together. 
Following the format of conversation, letting itself be guided by the interplay of questions and answers, of placements and displacements, this book seeks to make apparent Nelly Richard's thoughts on the areas of her work that have made her body of criticism one of the most important in Latin America. 
Divided into four chapters, the book successively addresses the state of criticism, feminism, art, and politics in the neoliberal landscape of Chilean society. At the same time, while the present is questioned through an active practice of thought, Criticism and Politics can be considered an astounding exposition of the seasons and routes that Nelly Richard's work has traversed up to the present day.